Unlike big investments in commodities that don't come with any guarantees of an expected revenue, trading off fiat money for precious metals and especially silver is one way of securing your profits and, at the same time, your children's future. If you want to see proof of the previous statement, then it's enough to evaluate the silver market in the past five years. Since 2007, the total global silver investment was estimated at $8 billion, a figure no entrepreneur can ignore.
According to financial analysts, the demand for silver will continue to grow exponentially because this precious metal:
Is considered a legal tender in the US
It just started to be used in the manufacturing of photovoltaic solar panels
It is used to produce water purification utensils
It could soon replace the lithium-ion batteries in laptops and smartphones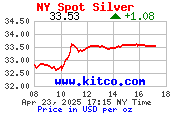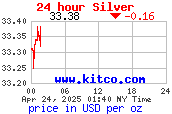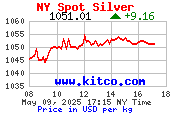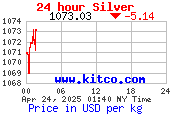 Why buy silver?
Although silver is not as popular or as valuable compared to gold, we believe that there are still plenty of reasons you should consider buying silver:
You would be trading depreciating fiat paper into a tangible asset with intrinsic value
Due to its high affordability, silver is also dubbed as the "common man's gold"
Silver constitutes the ultimate insurance policy against inflation, political collapse, warfare, dictatorship, and volatile political stability
Thanks to its extended usability in various industries, the demand for silver will continue to grow, especially in the rapidly emerging markets of India and China
Unlike paper markets, physical markets – including the silver one – are not limited or constrained
The world's greatest silver supplies are located in countries marked with labor unrest, poor economies, and political turmoil (Mexico, Peru, Kazakhstan, Morocco, Turkey, Indonesia, Guatemala, Iran, South Africa)
The current 12 to 1 gold to silver ratio
Why sell silver?
At first glance, you might be tempted to believe that the main reason people sell silver in small amounts is to make some quick cash to get rid of a debt. However, if you were to look closer at the practices of big investors, then you'll understand that there are numerous other incentives to sell silver these days:
Silver is sold to capitalize on an investment: buy it when the price is low, sell it when it's high, and turn a hefty profit
Selling silver that you don't need gives you an opportunity to acquire cash which can be invested in a profitable activity
With the unfortunate collapse of the Kennecott Mine in April, the prices of silver will continue to go upwards
Silver we buy
Coin Exchange buys and offers top cash for the following silver types and items:
Silver Jewelry
Scrap Silver
Silver Bullion
Silver Coins
Silverware
90% Silver / Junk Silver
Silver we sell
We have an extensive collection of silver coins and bullion for all your collecting and investment needs. The full list of silver items we sell includes:
Silver Jewelry
Silver Bullion
Silver Coins
90% Silver / Junk Silver