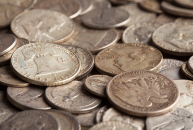 When talking about coins, words like "rare" or "scarce" are often misused not only in the numismatic niches, but also regarding collector's items and antiques. Going in, you should know that not every collectible coin actually has a value. Take the TV commercials and coin shows for instance. They appeal to a collector's sense of urgency and make them think that if they purchase the coin now, the item will increase in value. However, the value of the coin depends on the popularity of the coin.
What makes a coin valuable and desirable for your collection?
When deciding whether or not you should spend your hard earned cash on a valuable coin that will upgrade your collection, you should first determine its value based on:
As a rule of thumb, a high demand for a certain coin will automatically increase that coin's value. Even though the availability of the coin does not influence its overall value, currency that is highly prized by collectors will be worth more. Naturally, rare coins are usually in high demand and hence, more valuable compared to common older coins.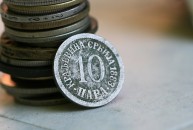 Despite the fact that they have been minted in the same year and in similar condition, take note that no two coins are identical. When it comes to numismatics, even the small differences that may or may not be visible to the naked eye could make a difference in the coinage's price. The condition of a coin is typically determined based on factors like strike, visual appeal, luster and wear (uncirculated coins having a greater value).
The reason why coins are graded is to determine their market value based on the coin's condition. Grading a coin implies analyzing it thoroughly and assigning it a numeric value based on a 70 point grading scale, the Sheldon Scale. Therefore a coin's grading could be anything between (P – 1) Poor, referring to a barely identifiable coin that still has the mintmark and date, to (MS -70) Mint State Perfect, which indicates a coin with no microscopic flaws, perfectly centered, sharp strike and that still has the original luster.
Why buy rare coins?
If you want to ensure that you are safe from market inflation, financial crisis, or the devaluating national currency, consider purchasing rare coins and starting a collection.
Why sell rare coins?
Selling rare coins is a fast and simple way to get some cash whenever you need it the most.
Coins we buy
We are interested in purchasing gold and silver coins, for which we'll be paying top dollar. The coins we want to acquire include, but are not limited to:
Silver American Eagle coin (2013)
Morgan Silver Dollar (1890, 1891 and 1921)
American Gold Buffalo
American Gold Eagles
Australian Silver Koala
Australian Silver Kookaburra
Generic Silver Rounds
Chinese Gold Pandas
Chinese Silver Pandas
Coins we sell
We offer a wide selection of coins that can help you upgrade the value of your collection, including:
Silver American Eagle coin (2013)
Morgan Silver Dollar (1890, 1891 and 1921)
American Gold Buffalo
American Gold Eagles
Australian Silver Koala
Australian Silver Kookaburra
Generic Silver Rounds
Chinese Gold Pandas
Chinese Silver Pandas