5 Things You Should Know About Coin Infomercials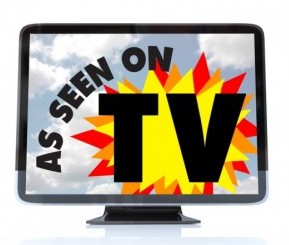 If you were to take the late-night infomercials and radio talk shows hosts seriously, then purchasing their gold coins would represent an unbeatable strategy to gather wealth even your grandsons and granddaughters can enjoy. Without denying the fact that the various coin infomercials reflect extensive market knowledge and address collectors with distinct levels of interest and expertise, things are not always what they seem in this case.
While coins advertised on TV constitute an immense resource for collectors everywhere, it's recommended to exercise caution. Let's summarize the main things you should know about coin infomercials.
You mostly get reputable dealer coins at higher prices
Coin dealers that advertise their 'merchandise' on television channels do provide viewers with fairly attractive commemorative coins. However, because they work with premium mints, you will be forced to pay a hefty sum of cash for them. A little less know fact about these premium mints is that they offer the same coins you could normally find at certified dealers, but at considerably higher prices. Consequentially, before you start reaching for your credit card, it's advisable to do a bit of research online and inform yourself about the real value of the currency you're about to purchase.
The coins sold on TV are not associated with the US Mint
Although they don't actually say it, some infomercials might lead you to believe that the coins they're advertising contain significant amounts of precious metals. Again, a little investigation on the bullion you're about to buy can easily clarify this aspect. It is important to note that the infomercial coins have no connection with the United States Mint – as it may be implied in the commercial – and hence, it's highly recommended to find out their actual value.
The authentic bullion coins have little market value
In spite of the fact that most of the coins sold via television channels are worthless, some premium mints will occasionally offer authentic bullion. Unfortunately, although the bullion is the 'real deal', it has minimal value within an established numismatic industry. Therefore, viewers will end up paying a substantial sum of money for a coin that barely integrates an ounce of silver. To put it simply, the silver is not evaluated at its market value and the 'bullion' could be worth only its meltdown value.
The truth about the famous ' spurious sets'
Spurious sets comprise of lower grade and commonly found coins that are arranged according to a popular theme, such as a "women on coins" category for instance. Although they're neatly presented in attractive and sometimes quality plastic holders, they are also overpriced. Frankly, in time their value can reach the price you paid for them; however, it might take some years before that happens.
Modified coins are typically disregarded by dealers
Available with coloring and holographic appliqués, the colored coins are nothing more than a fading trend in the numismatic niche. In other words, if and when you decide to sell your collection, you might not get more than the bullion value of the items in your assortment. Moreover, because some paints contaminate the metal, dealers tend to disregard some of these coins altogether.