The Best Watch Brands For Divers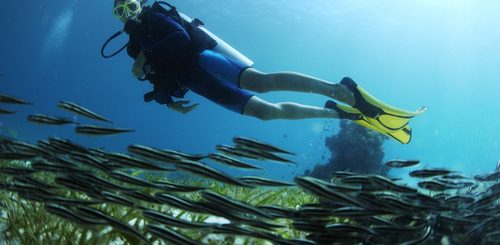 Those who scuba dive regularly, or merely enjoy collecting Movado dive watches, will have many options to choose from. There are vintage timepieces from established brands as well brand new models from recently launched startups. Below is a list of the best watch brands for divers.
Germano & Walter
For over a decade Alexander Walter and Pietro Germano have been designing state of the art underwater watches which are vintage inspired. Their most popular model is none other than the T-500, which comes complete with a bezel which may be locked through the secondary four o' clock crown.
Aegir Instruments
This company was founded by Todd Caldwell, an Australian diver who felt most contemporary dive watches were for inadequate for his needs. Watches designed by Aegir Instruments have a case diameter which is 42 mm, and can resist water up to a depth of 701 meters. It is also possible to order their timepieces with a bezel that is either fixed or rotated, and their watches are powered via Soprod movement.
Pita
This Spanish watchmaker is a member of the AHCI and offers a design which is quite distinct. Their dive watches are powered via an ETA based caliber, which allows them to resist water up to five thousand meters. Their most popular model is the Oceana, and unlike other watches doesn't require a crown due to the fact it operates through its case back.
Aquadive
Aquadive is one of the most well-known brands on this list, and for good reason. The company is best known for its Bathyscaphe watch, which was first released during the 1970s but was restricted in its water resistant capabilities due to the technological limitations of the time. The watch still proved popular, and as a result was reintroduced in 2011, displaying the same case but with vastly improved water resistance at a maximum of 3000 meters. The two most popular models are the 43 and 47 mm, and classical stocks are also available.
Squale
Squale is a highly regarded watch manufacturer which hails from Italy. Its classical models mostly used ETA movements, but recently this manufacturer has begun expanding their collection, incorporating specialties or editions which are more complex and which utilize NOS parts. Their most popular model is the Squale 500.
Vintage VDB
This manufacturer is based in Germany and focuses on dive watches which are vintage inspired.  The movements of their watches are also vintage powered, but in recent years they've begun to shift their focus on yearly editions to supply the increased demand for their products.
Tempus Computare Shark Watcher
This Switzerland based brand was first introduced in 2010 and immediately set itself apart by combining a chronograph which is 47 mm with extreme water resistance capabilities and luminescence, allowing wearers to see  it in dark, aquatic environments. This is a serious watch designed for serious professionals with a steep price tag to match, and is the model of choice for the Sea Shepherd group.